GARTEN
Music video for
Gudrun Gut
, 2012
Tune from the Album: Gudrun Gut − Wildlife
Performer: Jens Alder, Gudrun Gut and friends
Garten
, Video, official version, 3,33 min, 2012
Gudrun´s wish: Naked man wearing a mask rotating somewhere in her garden around himself
THE GARDEN CHAIR
Looking for a spinning tool,
Jens Alder
invented a superb wonderfull rapid office chair solution.
In hindsight, it is one of my favourite performance sculptures ever.
Jens Alder just tied a swivel chair with ropes on a usual Euro pallet and winded a clothesline arround the center leg. While the video shoot
Thomas Fehlmann
was unwinding the clothesline longsuffering for hours, as Jens was standing wobbly on the seating miming an adonis − turning and turning. So I am really happy, that I decided not to cover the chair behind high gras all along and unmasked my own true star at the end of the clip.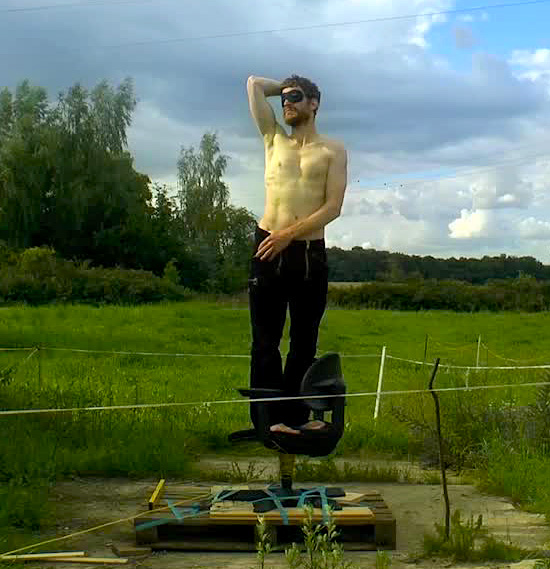 Jens Alder
standing on his invention, Uckermark, 2012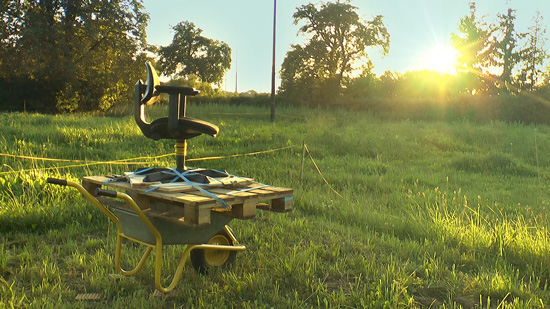 Jens Alders spinning tool, 2012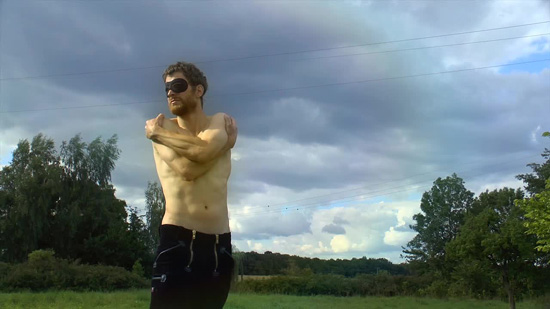 Garten
, Videostill